The Library subscribes to the Cabell's Publishing Directories online product in order to help faculty and students to discover whether a given scholarly journal is blind-, editorially-, or simply peer- reviewed, and what the journal's acceptance rate is.
To profitably search in the Cabell's Directories, click on the above link.
You will see a list of scholarly disciplines, including Business, Education, and Psychology.
Choose a discipline's radio button, then click on the "Access Selected Directory" button.
If you know the name of a journal that you're looking for, just type it in the "Journal Name Contains" blank box. When you are ready, press the "Display Results" button. Scroll until you see the journal's name.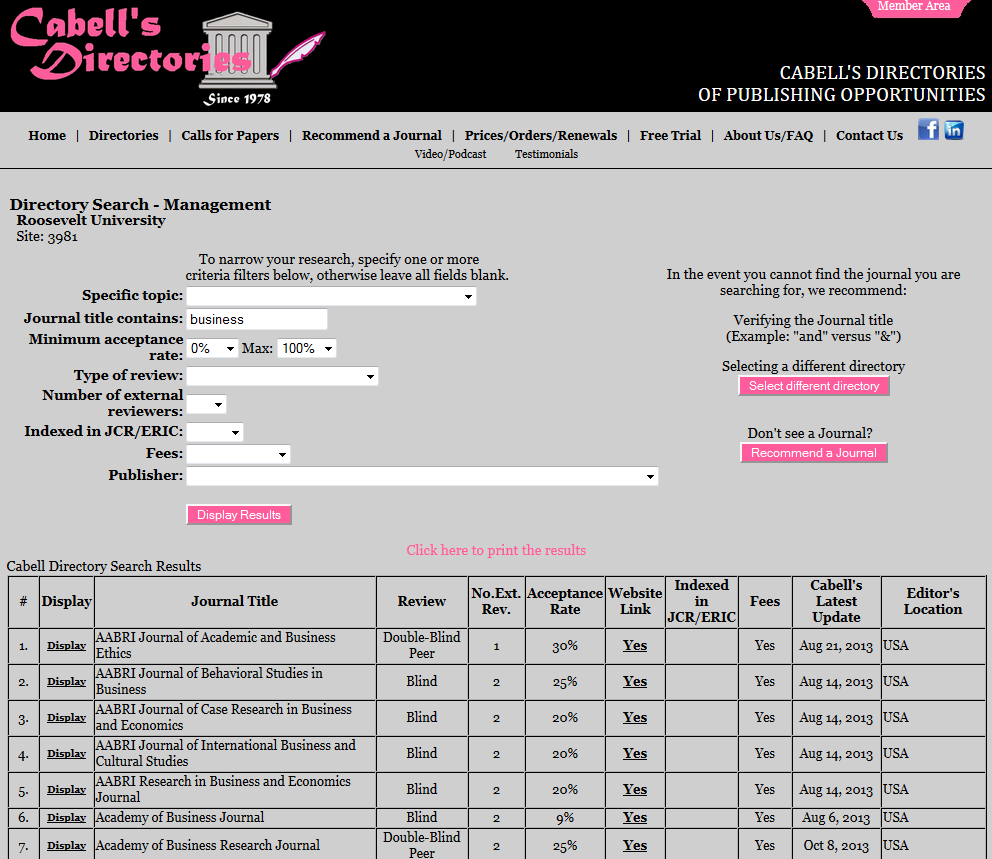 If you do not have a particular journal in mind, there are many options to pursue to find out about the various titles in your discipline.
1. Try choosing "Blind Review" in the "Type of Review" drop-down menu. This will list the names of journals with a reviewing policy in which neither the author nor the reviewers know each other's identity.
2. Try creating a percentage range in the "Min Acceptance Rate" menus. Resulting journals with lower acceptance rates will be the more selective titles. Those with higher acceptance rates will be less selective.
3. Try using the "Specific Topic" menu to display titles in a particular subdiscipline.