The Encyclopedia of Associations online edition can be a great resource towards discovering information relating to potential careers.
Here are some tips as to how to improve your search experience:
The link above will take you to the "Gale Directory Library" webpage, which provides a list of products, including the International, National, and Regional Encyclopedia of Association directories.
In the upper left-hard corner, click on the "Categories" radio button. From the resulting list, pick "Organizations". Then, in the blank field, type in your search, for instance, enter "paralegal".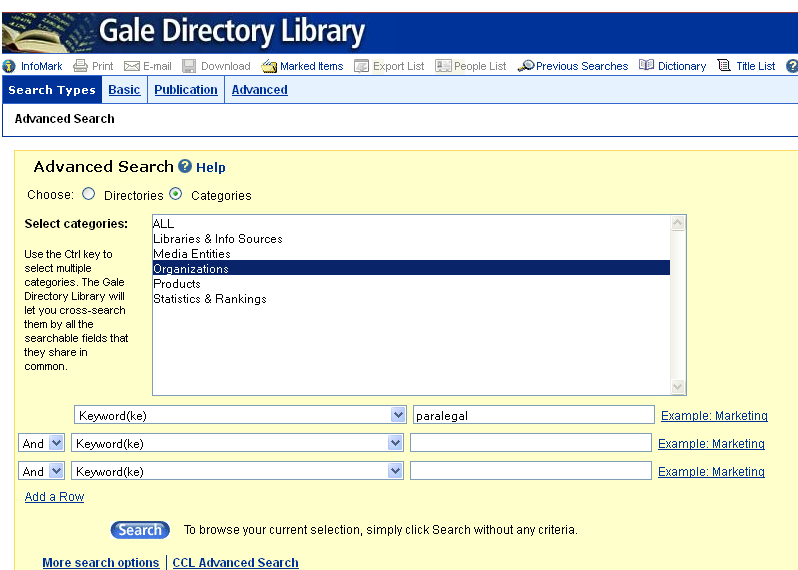 The default listing is in alphabetical order. For finding more pertinent associations, there are a couple of options:
1. Type an additional term in the "Find: Within these results" field. For instance, enter "Student".
2. In the "Smart Sort" drop-down menu, choose "NumMembers" to filter to the top of the list the associations in the field which have more members than the others.
When you find an interesting association, just click on its title and browse the resulting information. This will generally include information regarding the cost of a student membership, as well as publications such as salary surveys and career booklets.